INCORPORATING COASTAL ELEMENTS INTO YOUR KITCHEN RENOVATION
Coastal design elements elevate your kitchen to become lighter, more spacious and relaxed. Today we'll look at how to incorporate some of these elements into your kitchen renovation. The subtle, clean beachy look will of course continue to be one of the strongest design trends throughout 2022 and beyond. With so many of us reconnecting to the ocean over the past few years it's easy to see why including some elements of our unique coastal environment is a popular choice for many Perth homes. 
No matter what space you're working with, inserting coastal elements will brighten up your home and reflect Western Australia's unique, sunny lifestyle. Here at The Maker Designer Kitchens, our unique three-step design process allows you to gain access to our experienced interior designers to fully realise the kitchen of your dreams. Whether it's taking inspiration from our showroom, or in collaboration with our award-winning design team, we can design your kitchen to match your preferred kitchen style.
Here's how you can incorporate coastal kitchen design ideas into your new kitchen.
Rethink your colour scheme
Something as simple as updating your colour scheme can introduce a unique coastal feel into your cooking space. The trick is to keep your colour scheme simple to reflect that relaxed vibe you get the moment your feet touch the sand. Updating your cabinetry to reflect coastal hues is a great way to incorporate a beachy feel in your kitchen. 
Switching from darker tones on benchtops, cabinetry, and splashbacks to lighter, creamier colours (think off-whites) can accentuate those chilled beach vibes you're chasing. Whites, lighter greys accented with natural wood handleware, and pale oak floors match well with wooden accessories like slab chopping boards and bespoke bowls and vases. 
But including coastal design elements isn't just about going all-in on the typical pale-white look. Indulging in subtle blue and light green tones reminiscent of the deep ocean will pair well with metal appliances and stainless steel benchtops. Including darker hues provide a stunning contrast with existing glass cabinetry and white tiled splashbacks. You should feel empowered to include some darker colours in your scheme – just don't overdo it. Too much dark blue and you risk your space becoming blunt and heavy; too much light blue and it becomes kitschy. Strike a balance to elevate your kitchen's luxe factor. 
Work with texture
One of the most effective ways to incorporate coastal design elements is to focus on pristine, natural textures. Windswept, patterned and aesthetic, the Western Australian coastline lends itself entirely to a luxury beach feel in your coastal kitchen. These elements complement luxury and Hamptons kitchens where the focus is on clean, refined elegance, lofty ceilings and exquisite finishings.
Coastal kitchen designs favour tiled splashbacks and light benchtops. We recommend Caesarstone Organic White 4600 for its subtle blend of neutral tones or Fresh Concrete 4001 with its textured matt finish.
Matt cabinetry with feature sections using Polytec STECCAWOOD or Calcutta profiles make for a striking modern coastal kitchen, while exposed timber beams and careful use of rattan textures indulge in a more traditional beach-house style. 
If you're working with a modern, minimalist style, we recommend avoiding cramming in things that don't belong to the vision. When it comes to texture, prioritise clean lines and be consistent. Matching surface materials on your bench, kitchen island, and splashback can give an unmistakably modern – even industrial touch while maintaining a familiar and relaxed coastal style character.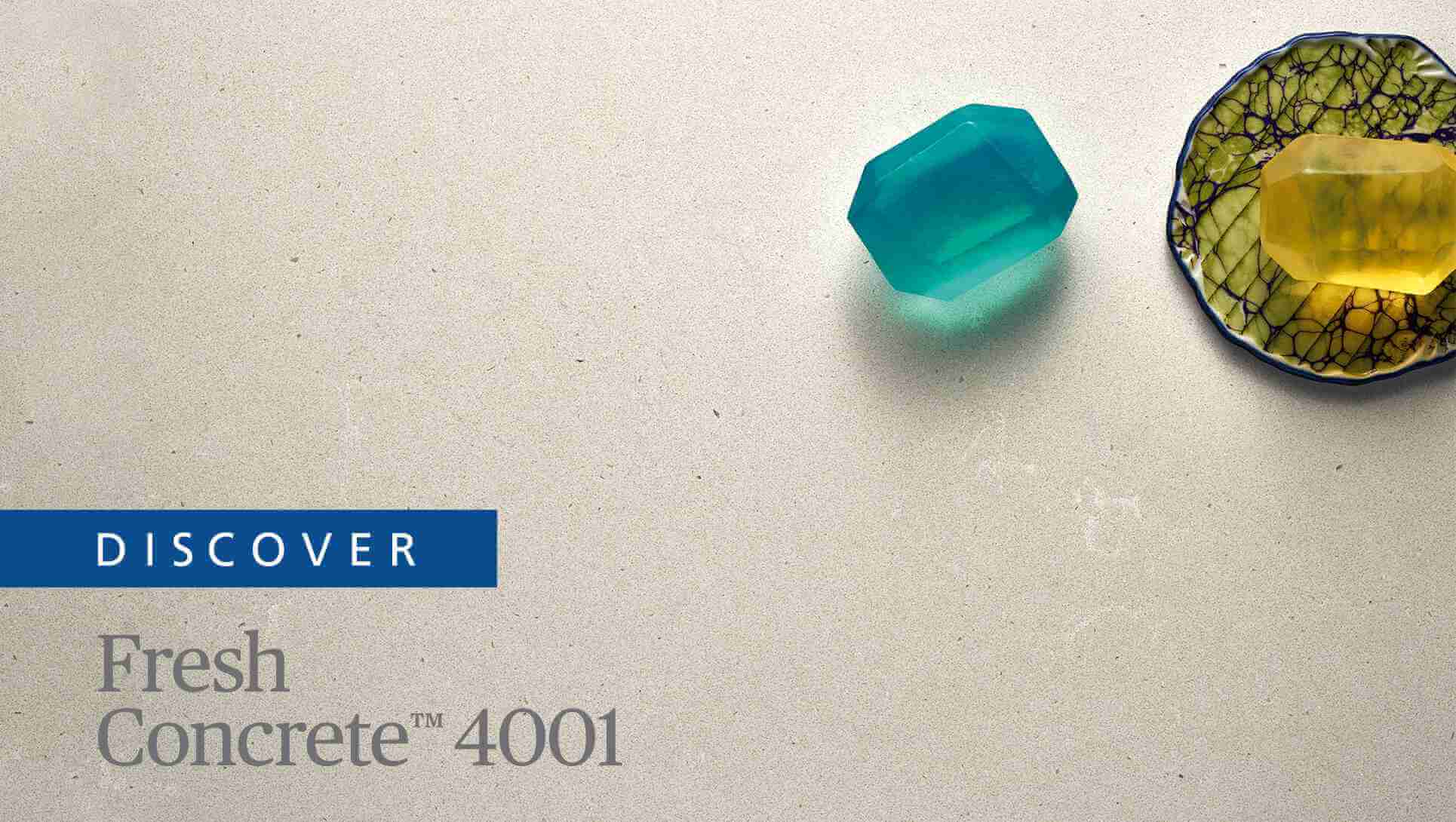 Keep your decor simple
Beaches are uncluttered places. Your coastal-inspired kitchen should reflect that. 
Depending on your current setup, it may be a question of what decor you want to remove rather than what you want to add. Keep your beach-style decor choices intentional and useful. 
Avoid adding wall art or an indoor plant just for the sake of it. Well-thought-out coastal kitchens are a curated manifestation of the outdoors inside your home. Focus on including ornaments that celebrate the essence of the beach – custom clay pots, driftwood, and glass work will add subtle coastal accents to your space.
Play around with lighting
You can have a stunning colour scheme, superb texture and the most innovative appliances, but ignoring your kitchen lighting means you forgo one of the most important aspects of coastal kitchen designs. 
Natural light filtering into your kitchen is the best way to achieve a spacious and relaxed beach house atmosphere. If you're planning a significant kitchen remodel, maximising the amount of direct sunlight your kitchen receives is a great starting point. Adding a glass window splashback will allow more light to enter your room and visually connect the outdoors with the indoors – a unique touch to any coastal kitchen. Complementing natural light with warm white pendant lighting above your bench or kitchen island is an excellent way to mimic the sun-filled days at the beach.
If your kitchen receives little to no sunlight, don't worry. With the correct lighting and placement, you can achieve a unique ambience in your beach style kitchen. Steer away from light shades that focus the light on one area. Stick with open coastal cottage style lights, rope frame or shell basket chandeliers to light up the whole room. 
Bring your dream coastal kitchen to life with The Maker Designer Kitchens
Inspired by these coastal kitchen designs? Bring your overall vision together with The Maker Designer Kitchens. With over 20 years of experience in leading kitchen design in Western Australia, our team of designers are ready to make your dreams a reality.
Reach out for a specialised and unique kitchen renovation experience.