LUXURY KITCHENS,

LOCALLY MADE

The Maker Designer Kitchens is an award-winning kitchen designer specialising in luxury kitchen renovations. We have led the industry for over 24 years and haven't stopped innovating since the beginning.

Our manufacturing capabilities allow us to build over 3000 kitchens for Western Australian families and commercial properties every year.

We don't outsource. We make your cabinetry, benchtops and splashbacks in-house, and it's our own talented craftspeople that bring it to life.

We win countless Housing Industry Association (HIA) awards, because not only do we design magazine-worthy kitchens, but we continue to raise the bar with high-end service and talented artistry. In 2023 and 2022 we have been awarded the 'Excellence in Service' Award which represents our high level of design, construction and service.

We are a part of the ABN Group – Australia's leading construction, property and finance company. We manufacture and construct all the kitchens and bathrooms for the ABN Group residential building companies being Webb & Brown-Neaves, Dale Alcock Homes, Celebration Homes and Homebuyers Centre WA.
YOUR ONLY

KITCHEN CHOICE

How do you choose the right kitchen designer for you? You reflect on your values.

Do you love local business? Want a luxury kitchen customised to you? Are you more comfortable with a team who wins awards?

These are all our priorities too. We also realised early on that our customers valued communication and efficient service. That's why we developed a three-step process that keeps you in the loop.

From our award-winning designers, to our client liaisons, our passionate team is there to guide you through the renovation process. You'll feel nurtured every step of the way.
Meet The

Maker Designer
Kitchens team

We're a big team!

The Maker Designer Kitchens employs over 150 full-time staff, including:

 Fully qualified creative interior designers

Experienced draftspeople

Skilled cabinet makers and stonemasons

Organised and efficient site supervisors

A dedicated after-care customer service representative

Excellent office and administration people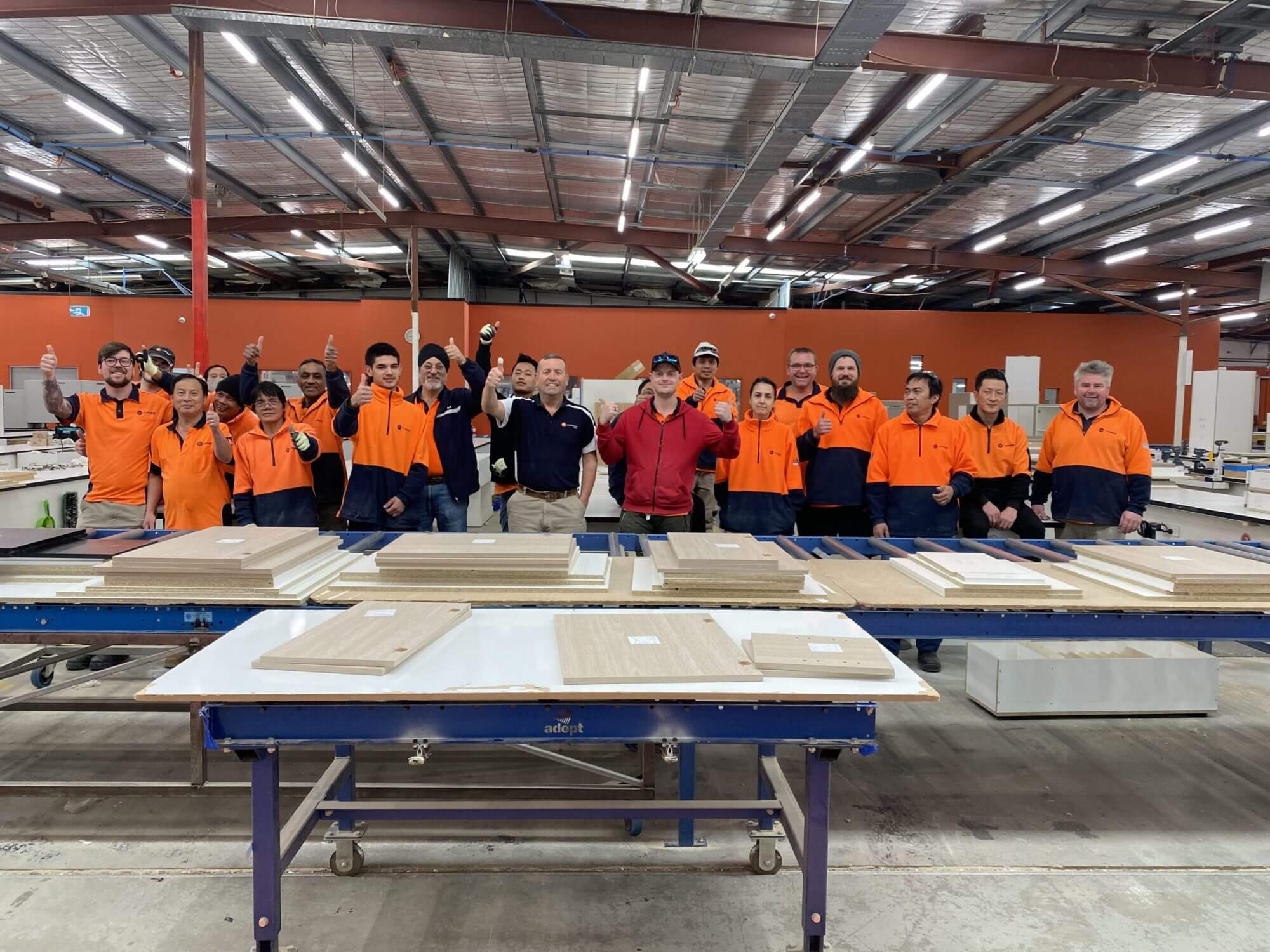 friendly and

motivated culture

We have a friendly and motivated culture. We love coming to work knowing we are helping you design and build the kitchen you have dreamt about for years.

We continue to raise the standard of renovations through innovative design, exceptional customer service and meticulous craftsmanship. We win Housing Industry Association (HIA) awards every year.

Homeowners know if you want the job done right, you come to us. Just read our reviews!