KITCHEN INTERIOR DESIGN IDEAS: ADD A TOUCH OF LUXURY TO YOUR SPACE
With the luxury kitchen, it's all about that high-end look for a glamourous, elegant aesthetic. There is an emphasis on high quality finishes and premium materials to really take your kitchen to the next level. If you love the idea of a kitchen which has a feeling of opulence, we're here to share our favourite idea for integrating those luxury ideas into the design.
Open plan design
The luxury kitchen is all about dramatic effect, which is why the open plan design is so popular with this style. An open plan kitchen, particularly with the inclusion of an island bench, gives you the space that lends itself to a feeling of decadence combined with functionality.
Opulent bench tops
Your benchtops are one of the most visible parts of your kitchen, so if you're going for luxury, you could consider a high quality natural stone, such as marble or granite. Not only do they offer a timeless, sophisticated look, but they're also a practical and hard-wearing choice, and with no two pieces alike, you'll have a unique touch in your kitchen.
Feature lighting
With lighting for a luxury kitchen, you really want that wow factor. Opulent feature lighting is right at home in this style, whether you go for a simple design made from premium materials, or go all-out with a chandelier-style light above the benchtop.
Premium Appliances
If you're going for a luxury-style kitchen, don't scrimp on your appliances. The luxury kitchen is made for entertaining, so premium appliances not only give a polished look, but are also highly functional and often integrated into the cabinetry. The double oven is a popular addition!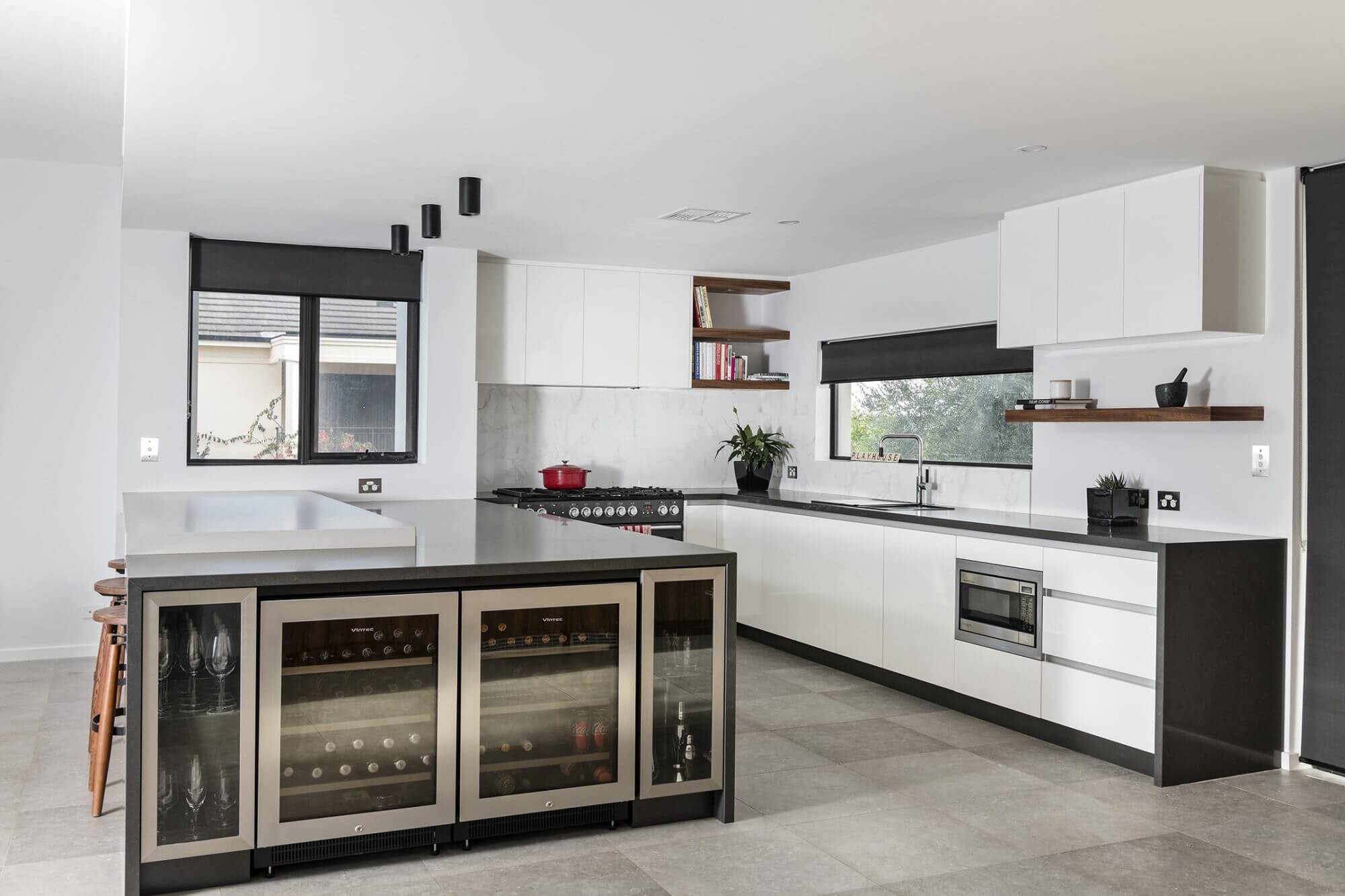 Curved Lines
For a point of difference, curved lines can be used to great effect in a luxury style kitchen. Curved cabinets and benchtops can be integrated into the design to create flow into other areas of the house, and to highlight the level of workmanship which has gone into your new space.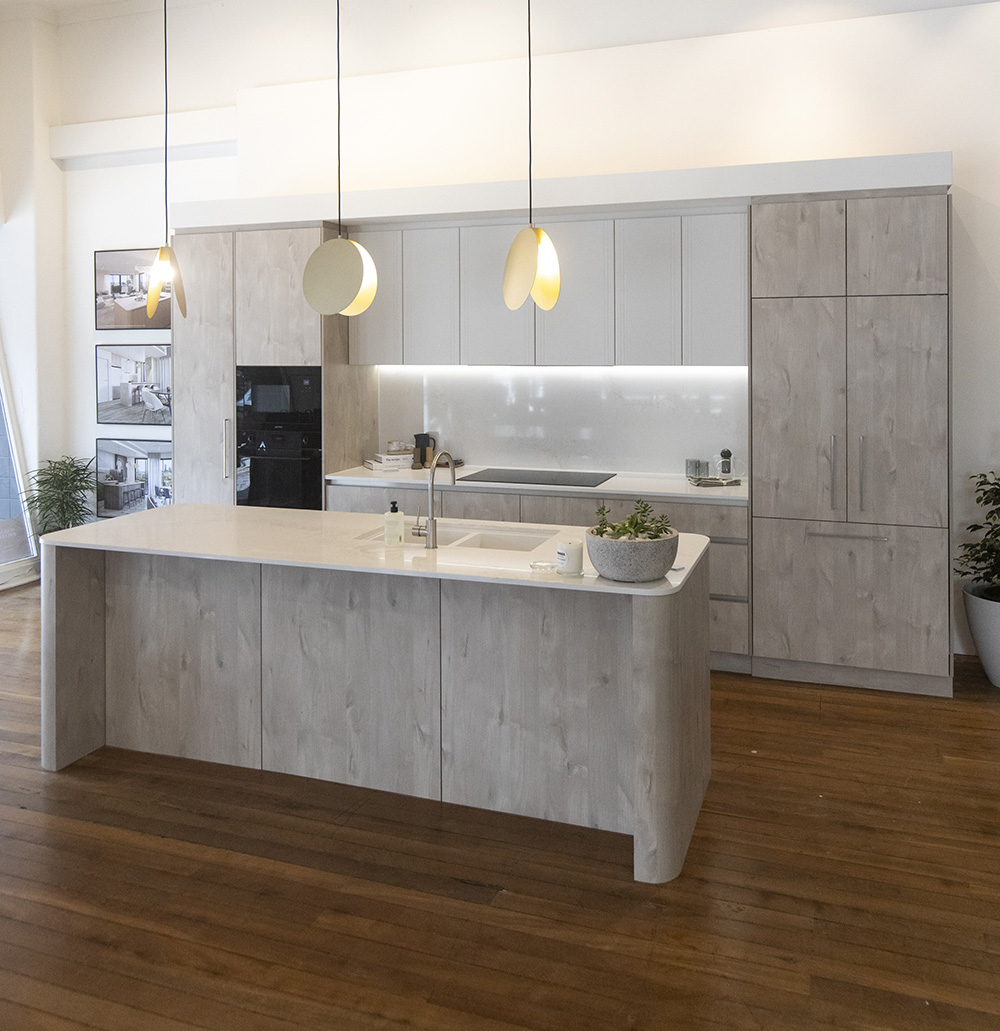 Neutral Elegance
When it comes to colour scheme, neutral is the most popular choice for the luxury kitchen. This palette gives an effect of understated elegance which allows your touches of opulence to really stand out. Of course, this doesn't mean you just stick with white – the darker neutrals of navy and black offer a dramatic look and work well in open-plan designs.
For expert help with interior kitchen design, look no further than Perth-based company The Maker. We are WA's most awarded kitchen designer and manufacturer, and our team of expert designers are ready to transform your kitchen into a functional space which you'll love. Our designers will guide you through the latest design trends and also show you how to incorporate your own design ideas, so you have a kitchen which fits with your lifestyle.
If you need support with your new kitchen design, contact the team at The Maker on 1300 270 000 and make an appointment to meet with one of our designers.